For our weekly SoCal IP Institute meeting on Monday, August 27, 2018, we will discuss the following cases:
In re Maatita (CAFC August 20, 2018 available here) Petitioner applied for a design patent on an athletic shoe bottom but was rejected. The patent office reasoned that because applicant used a single, two dimensional plan-view drawing  to describe the design, the design was left open to multiple interpretations and thus violated 35 U.S.C. § 112. The CAFC reversed. Said the court, "[b]ecause a designer of ordinary skill in the art, judging Maatita's design as would an ordinary observer, could make comparisons for infringement purposes based on the provided, two-dimensional depiction, Maatita's claim meets the enablement and definiteness requirements of § 112."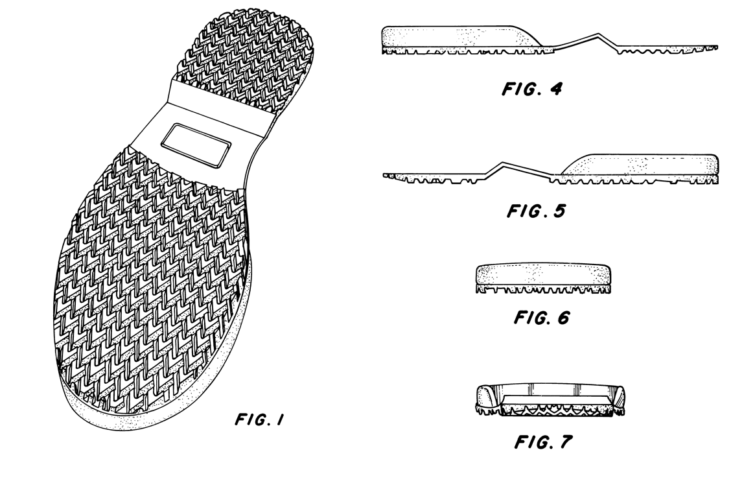 BSG Tech v. BuySeasons, Inc. (CAFC August 15, 2018 available here) BSG sued BuySeason for patent infringement of 3 patents related to "self-evolving generic index asserting" (6,035,294) (6,243,699)(6,195,652).   BuySeason motioned to dismiss the case on a theory that the patent claims were not eligible under 35 U.S.C. § 101. The District court agreed with BuySeason and dismissed the case, the CAFC affirmed. The CAFC reasoned that the claim(s), "amounts to having users consider previous item descriptions before they describe items to achieve more consistent item descriptions. Whether labeled as a fundamental, long-prevalent practice or a well-established method of organizing activity, this qualifies as an abstract idea."
Additionally, the USPTO has released a draft of their new strategic plan. The office is seeking comments before finalizing the document later this year.
All are invited to join us on Monday August 27 , 2018, at noon in our Westlake Village office. This activity is approved for 1 hour of MCLE credit. If you will be joining us, please RSVP to Elisha Manzur by 9 am Monday morning.